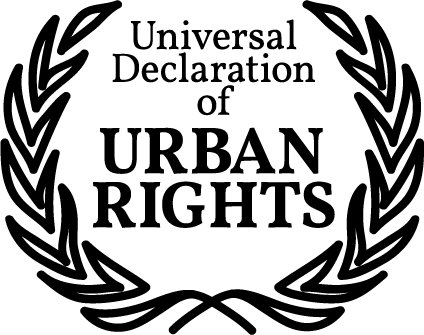 The Universal Declaration of Urban Rights looks toward the articulation of a new urban agenda based on democratically generated local ideas and experiences.
The starting point of this project is the construction of an open archive with the standpoint of diverse urban beings. By invoking the "Right to the City", the aim is to expand the scope of debate in the public sphere composing an always updatable Urban Chart, a non-fixed manifest made by infinite inputs, where everyone is invited, in clear contraposition to the "Athens Chart" made by a few experts with profound impact in billions of citizens around the world for nearly 100 years now.
The current edition is inspired by the idea of the "parliament," as public infrastructure to gather and connect local and situated knowledge to compose The European Parliament of Urban Rights. 
Embassies
Archive
The UR_Archive is the ordered collection of individual positions on the Urban Rights Declaration.
Who is behind
The Universal Declaration of Urban Rights (UDUR) is a pro bono project developed by the Zuloark collective with a broad network of collaborators.
Join us!
Editions
Since 2011, Zuloark has executed a variety of editions with diverse approaches to the main goal: the UR_Archive, where we publish interviews with inhabitants about their hopes and expectations for their territories and visualizing standpoints; building UR_Parliaments as physical and methodological infrastructure built through open workshops where those who are not often represented in contemporary urban debates can come to contribute their knowledge, concerns, aspirations, and ideas for their neighbourhoods and cities, and using the UR_Methodology to discuss controversies.