The use of the plural pronoun is a common phenomenon within critical urban practices, initiatives and political groups and suggests a solid cohesion of groups and networks. At the same time, if we look behind the scenes of such practices we find ourselves in underwhelmingly conservative and non-transparent structures, ambivalent power relations, (over-)working in precarious conditions, disconnected from the representation and recognition of the results of "our" work.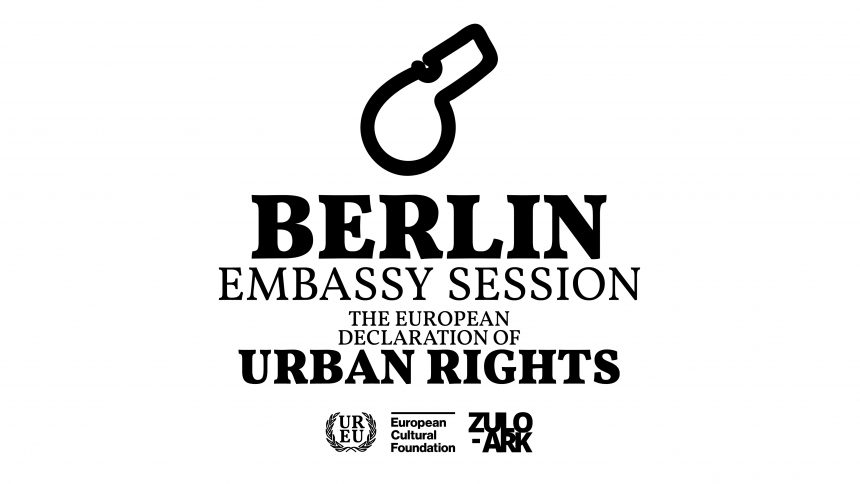 The aim of the parliamentary session is to encourage a discussion on our organisations: Who belongs to them? What are the existing power structures? Which communication and decision-making cultures are prevailing?  Which projects, spaces, cities "we" design and build accordingly? How do they influence the way "our" city is produced and represented?
The session is an invitation to practice a necessary, empowering and enriching self-criticism, to create bonds and develop resilience tactics against shared challenges, to create an intimate and safe space in which to express doubts and concerns, to gather inspiring experiences and thoughts, and imagine possible ways to act together.
Join us for the following hybrid program: 
11:00 – 12:00 Digital Session – We would like to speak about the production of space and about a feminist intersectional perspective on spatial practices with Elke Krasny (curator and researcher) and Natalie Bayer (director of the Kreuzberg Museum).
12:00 – 14:00 Hybrid Session – Participants share their own experiences, worries and aspirations in small conversations. A digital participation mode is foreseen – team up physically or digitally. Please provide yourself with lunch and let yourself be guided through the conversation.
14:00 – 14.45: Hybrid Session – We would like to speak about tools for resistance starting from our bodies and we have invited Bärbel Düsing to moderate a self-assertion workshop in Berlin. Please provide yourself with comfortable clothes.
Please join us throught this link: 
https://zoom.us/j/96483956525?pwd=ZGdVY0tBbVg2RzNHMUVJVnZnaWtXQT09